About our Licenced Electricians in Maroochydore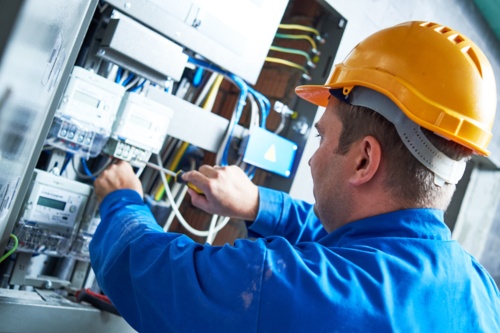 For more than 15 years, our electricians have provided air conditioning, solar power and data network cabling solutions throughout Maroochydore, Caloundra, Kunda Park and across the Sunshine Coast. We handle all electrical works, from small home wiring and data point installations to industrial extraction system repairs.
Our electricians have completed a wide range of projects including: 
Work on large extraction systems
Repairs to an off-grid setup on a local council library bus
Installation of a twin 1000kva pad mount for a large customer connection
You can view more of our recent work on our Gallery page. Find out more about our staff below or book a job now.
Craig McIver
Managing Director
Craig began his electrical trade career at KLM Group in 1999, working as both a tradesman and assistant manager for 4 years. In 2004, he moved on to work as a project manager and senior tradesman at Electropower for 3 years. Craig decided to start his own venture, Advantage Communications & Electrical in 2007. In his more than 18 years' industry experience, Craig has been accredited as a master electrician and completed:
Certificate IV in SPS Off-Grid Power System Design & Installation–includes solar, hydro & wind solutions
Certificate IV in Electrical Contracting (Gold Card)
Certificate III in Electrotechnology
Evan completed his electrical apprenticeship with us, before finishing a Certificate III in Communications/Network Infrastructure Installations.